The first part of the complex, now known as Studio B, was built in 1983. In the eighties the studio was used to record albums of most of the top Czech musicians playing the rock and pop genre. Over the years the studio has been reconstructed in its present form. STUDIO B is used for less expensive projects and serves a purpose as a "tracking room" for Studio A.
Tasks done is Studio B
Recording smaller projects
Analog recording (2" 24 channels)
Digital recording (NUENDO)
Tracking for Studio A
Floor Plan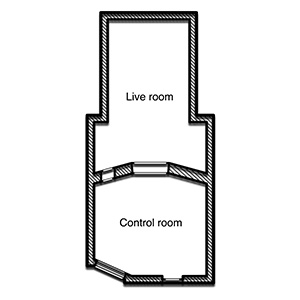 Accomodation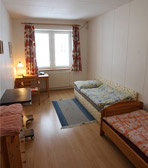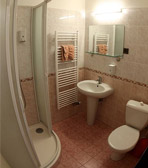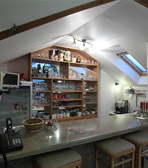 Because high-quality recordings require a lot of time, it is unlikely everything will be finished in one day. Therefore, we can offer customers a comfortable accomodation for up to 10 people in four twin bedrooms with extra bed possibility and bathroom.
Bar with a small kitchen is also available.